This is an experience that you can meet traditional cuisine and artwork at the same time.
First of all, you can learn about a paper making at KUROTANI.
At the spot, you can make a dew piece of WASHI paper, and take a look at the facility and artisan making WASHI.
By the way, the ingredient of WASHI are three kinds, which is KOZO, MITSUMATA, GAMPI.
Mostly at KUROTANI, they use KOZO.
It is the plant used by the artist of KUROTANI village.
They use the stem of the bark to make WASHI(hand made paper).
Only the skin, Not leaf.
In Ayabe, there is local woman group called "SMILE" that decide to use this leaf somehow.So here, you can experience of pounding MOCHI, roll MOCHI then eat fresh one which  you can only taste on the spot.
Come to Ayabe, hidden Kyoto. not just experience activity but also meet locals to learn about their wisdom of life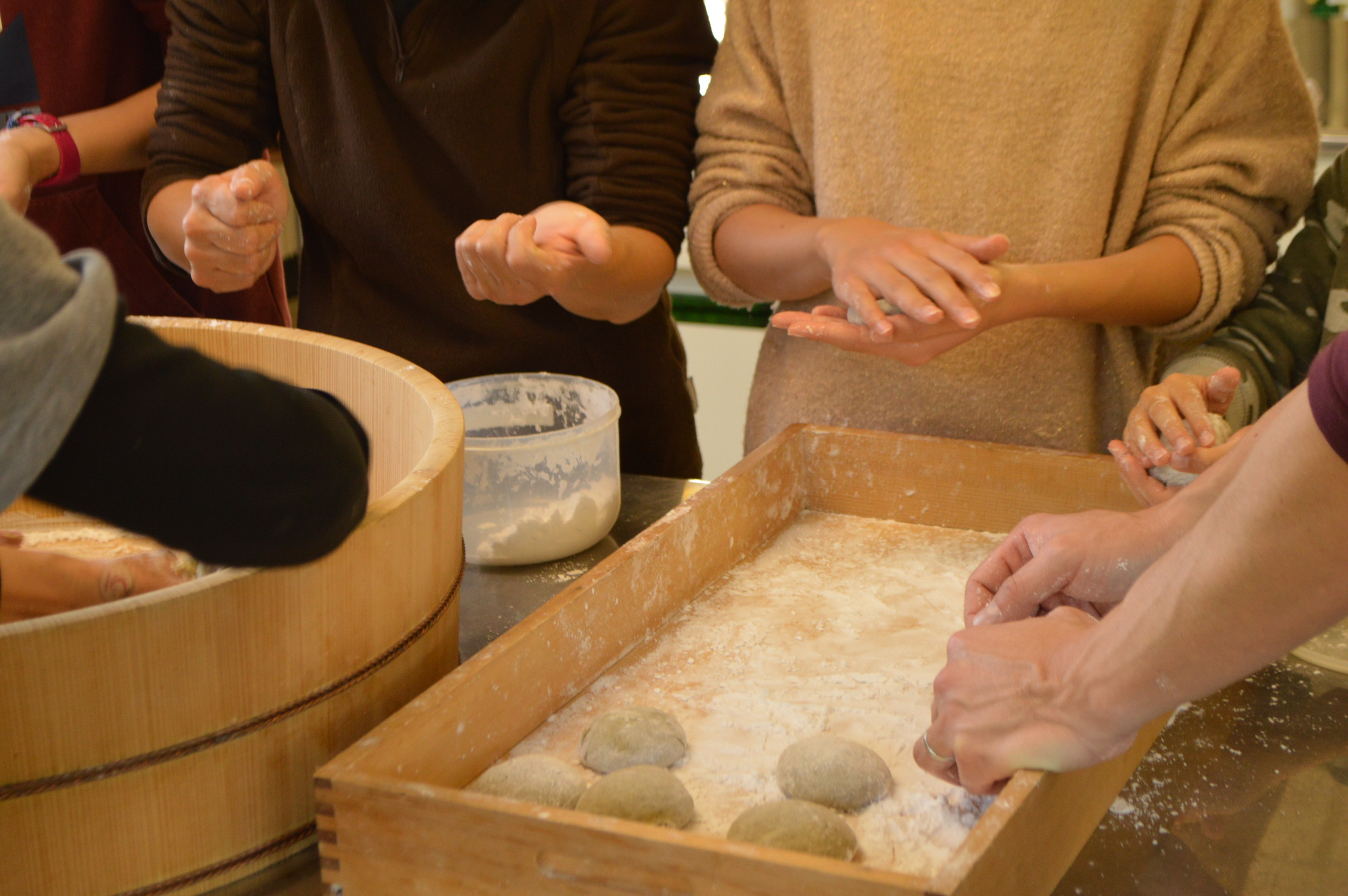 Service Outline
The Price :
11500 yen pp (group of 2)
9000  yen pp (group of 3)
7750 yen  pp (group of 4)
7000 yen  pp (group of 5)
*including ①WASHI making workshop ②Tour around the facility,
③Tasting MOCHI ④MOCHI souvenir ⑤Chatting with WASHI artisan, and local
women.
*If you need lunch, it is 500 yen per person. it is made by local women.
Duration : 2~3 hours
PAX : 2 to 5 people
*if you have more people, It is arrange depending on the date.
For more information or join, please send a message to us below
matatabijourney@gmail.com
MATA TABI
Teruyuki Kuchu