We have several seasonal flower bloom. and not like cities, you don't see much people around.
(ex)
Spring : Daffodil, Mitsumata plant, Japanese iris, Cherry(Sakura)
Summer : Azalea
Autumn : Cluster amaryllis, Natural leaves turn red & yellow (KOUYO)
Due to the weather, you could not see them even it is in the right season.
and the places we are going are determined after we choose which flowers we are going to see.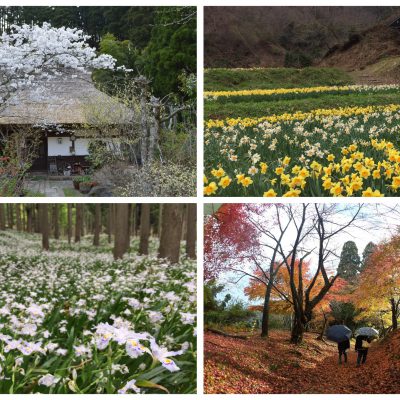 Service Outline