KOZO is used by the artist of KUROTANI village.
They use the skin of the bark to make WASHI(hand made paper).
Only the skin not leaf.
In Ayabe, there is woman group called "SMILE" that decide to use this leaf somehow.
So here, you can experience of pounding MOCHI, roll MOCHI then eat fresh one which  you can only taste on the spot.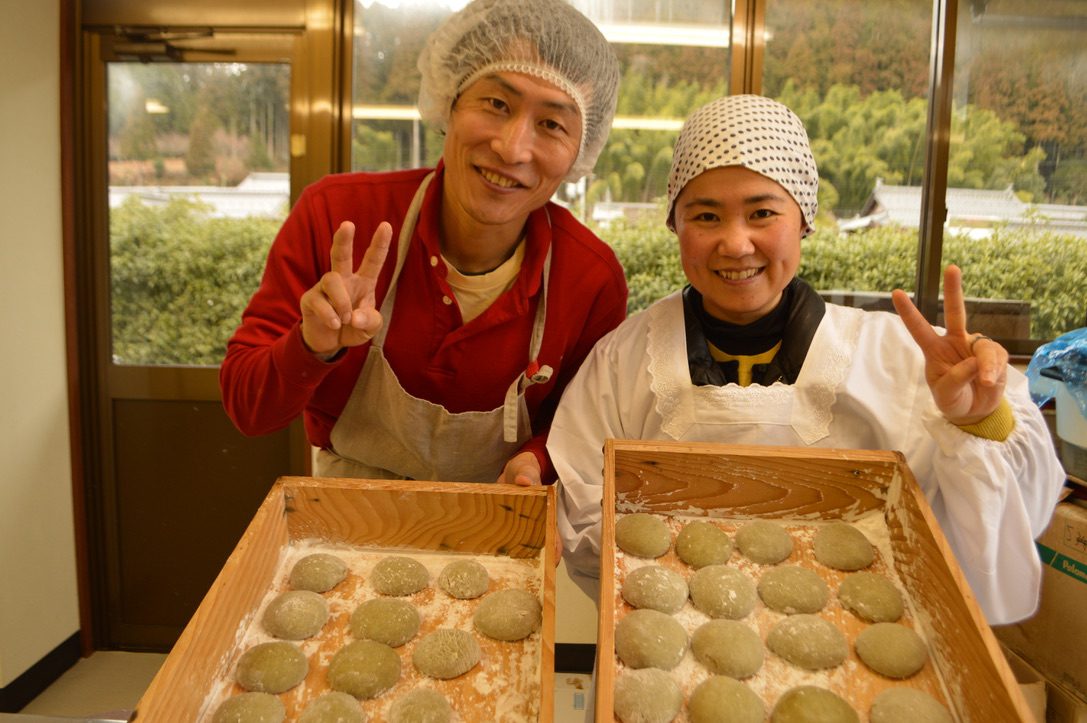 Service Outline
The Price : 3850 yen per person
*including workshop, tasting, and MOCHI souvenir
*4500 yen includes local lunch made by these grandmother.
*if you need English speaking guide, it is additional.
6600 yen per group for just workshop
12000 yen for full day tour.
Duration : 1~2 hours
PAX : 2 to 5 people
*if you have more people, It is arrange depending on the date.
For more information or join, please send a message to us below
matatabijourney@gmail.com
MATA TABI
Teruyuki Kuchu